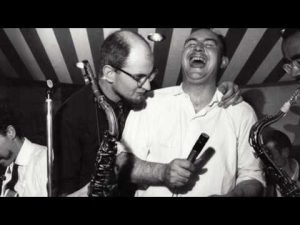 BBC local Radio are running a campaign of awarding blue plaques to celebrate local music legends and we could do with your support to get one for Cyril Davies on the Round House pub in Soho, London. Let's face it without Cyril we have none of the British R&B boom and all that followed.
Cyril Davies and Bob Watson set up the London Skiffle Club in September, 1955, in a first floor room at the Round House pub at the corner of Wardour Street and Brewer Street. They had been playing in a small acoustic group during the interval in performances by Steve Lane's Southern Stompers traditional jazz band in the Fox and Goose in Ealing. Cyril moved from banjo to 12 string guitar during this time. It was one of the first skiffle/blues clubs. Cyril and Alexis Korner changed its name to the London Blues and Barrelhouse Club and it ran until 1961.
We would love you to help with this campaign, you can either email LocalMusicLegends@bbc.co.uk with this suggestion or tweet your suggestion using the hashtag #LocalMusicLegends before midnight on Sunday 26 February, to be considered. Over to you all.