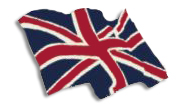 We have been out and about with our trusty cameras again as I am sure you can imagine for the wide variety of interviewees that this project warrants. The last few have included the excellent guitarist Pierre Bensusan who we tracked down to the Half Moon pub in Putney where he was performing for two nights. Pierre was filmed for the Davy Graham programme as he cites him as an influence. And we got to stay and watch the show as well as film a bit, what a treat.
Bobbie Korner we filmed at the Carbon Club near Marble Arch, for the newly started documentary about the wonderful Alexis Korner. Bobbie is his widow and had many poignant memories of their time together as you can imagine. Bob Harris was conducting the interview for us and he then gave us his own memories of Alexis too, as he had been a huge influence on Bob's radio and TV career. This was the start of this documentary so we will let you follow its progress over the next year or so.
Prior to these ones we had been filming Pete Brown at a festival up in Oxfordshire where he had been performing with the Krissy Matthews Band, so we were shooting him for our documentary on Pete that is on going. Nice to see the man on stage, singing his heart out.
All these documentary projects are now getting Facebook pages so you can go and search for them as Pete Brown doco, Davy Graham doco or Alexis Korner doco. Please give us a 'like' as it all helps us all grow and brings smiles to our faces.
The it was back to general filming and we went to Norfolk to talk with Geoff Frost, one of the founders of the Sound Techniques studio that became so famous in the Sixties and Seventies. Their reputation for recording Folk/Rock was massive as were the mixing desks they built for other studios to use. Fascinating!  Then just to show how it all interlinks, Geoff talked about how he recorded Alexis Korner in the Cavern in Liverpool all those years ago, just him and his guitar. All good eh!