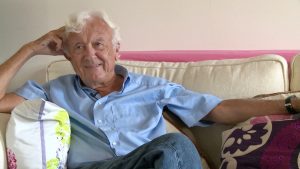 Liverpool born Ray wrote about all the stars for the London Evening Standard as their young Fleet Street journalist, becoming very close to John, Paul & Ringo in the process – he still regrets not getting to know George more.
He wrote the screenplay for  the highly successful 'That'll Be The Day' which David Puttnam produced and they cast David Essex, Billy Fury, Rosemary Leach and Ringo as the stars.
Prolific writer of novels, plays and articles that he is, you will have to wait just a bit longer for a clip of the interview.